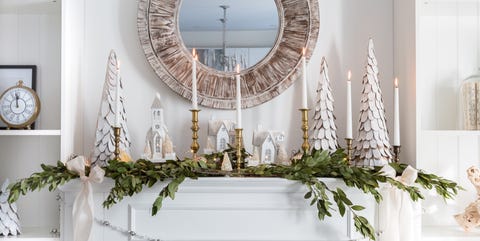 Craftberry Bush
When you live in a small space, every single inch counts. This becomes even more apparent during the holiday season when you're faced with an influx of guests and the urge to impress them with an array of decorations. But believe it or not, just because your space is short on square footage doesn't mean you can't embrace a little seasonal cheer.
Curious about the best holiday decor options for apartment dwellers? Click through for 30+ ideas to celebrate the holiday season and make the most of your petite space.
1 of 34
Go for Stars
A simple grouping of white stars, especially above your television, is all that's needed to make your living room feel merry. The best part? They take up no space at all.
2 of 34
Arrange a Winter Bouquet
When you're decorating a small space, every inch counts. Rather
…
Read More